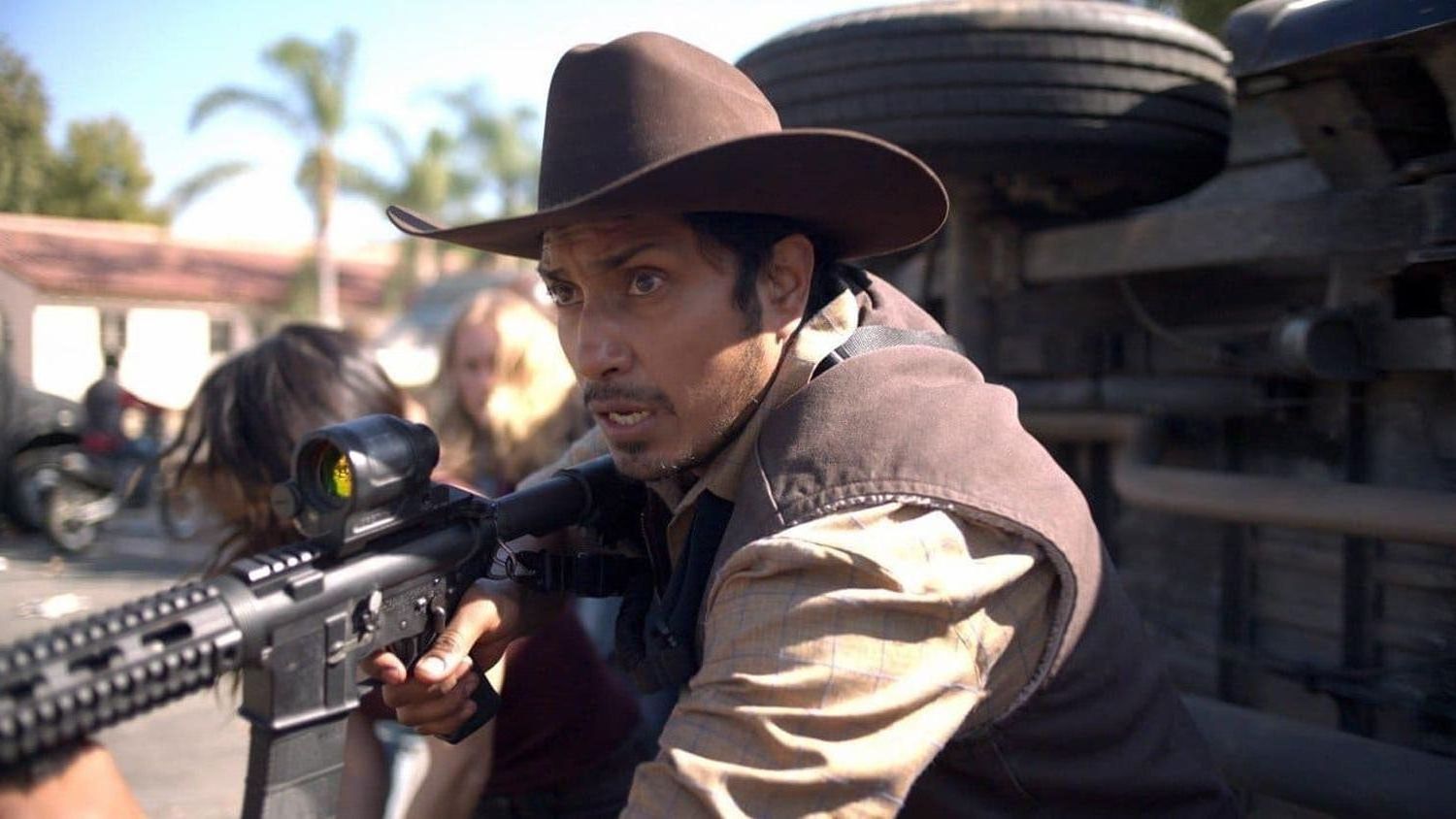 The Forever Purge Review Movie
The Forever Purge Review
What's an Purge film to do in the post-Trump world? The answer, it appears is to To Go Big or go home. Whereas the 2013 original proffered a small-scale dystopian thriller with Ethan Hawke and a hook-y premise — a government-sanctioned national holiday where all crime becomes legal for 12 hours — the series (five films and a TV show) has built and built to its current incarnation, The Forever Purge, where looting and pillaging in fancy-dress masks becomes an everyday occurrence. If it's a unique mainstream film that's soaring in the zeitgeist and takes advantage of the unresolved anger that's seen in the chaos at the Capitol The results are Satire 101 for dunces, without a sophisticated political perspective or the steady excitement and yuks of the best exploits.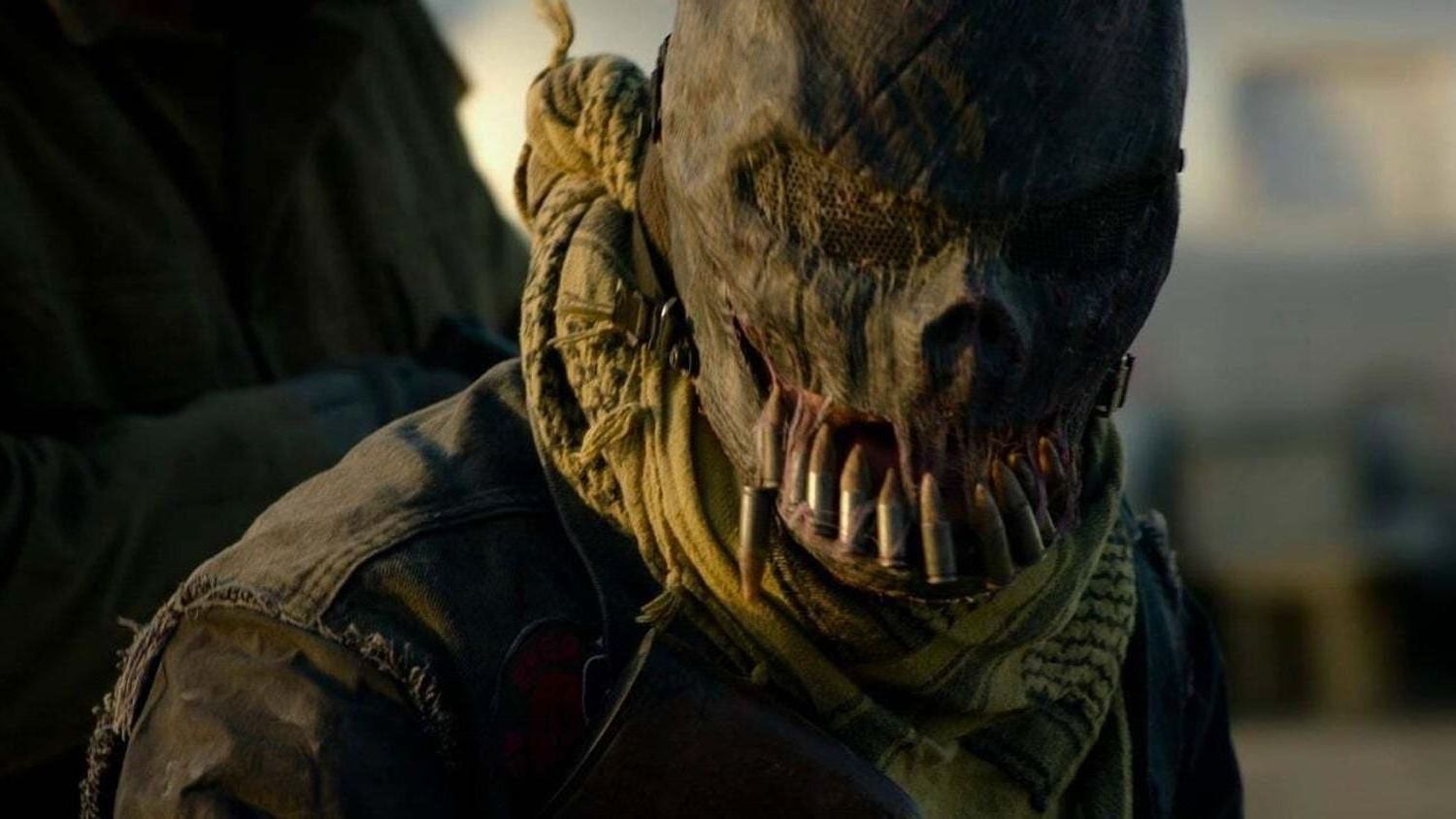 This time the film of Everardo Valerio Gout begins by focusing on two distinct groups. The first one is Mexican couple Juan (Tenoch Huerta) and Adela (Ana de la Reguera) who, having hid in the wall they have been living in America for the past ten months as they prepare to confront the first Purge. Juan is a skilled cowboy for the Tucker family — patriarch Caleb (Will Patton), his distrustful-of-immigrants son Dylan (Josh Lucas), Dylan's pregnant wife Cassie (Cassidy Freeman) and his sister Harper (Leven Rambin) — who are also settling down for the big night on their heavily fortified farm. The holiday goes smoothly for everyone until a radical right-wing group begins to disregard the 12-hour time limit and seek an unending rule of terror. In the end, "purging is American".
The once-effective images — which were fucked-up variations of American archetypes — simply feels worn out.
It is a synchronicity of events that allows Mexicans or Americans to band together and seek sanctity in the huge car cab of a trailer-less. There are encounters with bikers and a trip to an empty theatre (the film is filled with jump scares that are red herrings – every one of them is a turn off) and a very useful help by an underworld support system. Each time the plot twists it's hard to imagine a film that relies on news from TV such a lot in the same way as Basil Exposition. The bigger issue is that the show's previously effective imagery — made-up renditions of American archetypes is a bit stale.
The twist in the second half is a bit witty and there's a great surprise killing, and some of the action — including a scene that involves a sheep is very effective. However, there are some clichés and bluntness sprinkled throughout the writing of James DeMonaco ("We're on the same team"; "I'm scared to be a parent within this universe") and the actors are mixed. de la Reguera and Huerta have chemistry and a little gravity, but the Americans particularly Josh Lucas' one-note isolationalist and Josh Lucas' one-note isolationalist, have a direct-to DVD quality. As the film reaches its conclusion the script unleashes an personal revenge in an attempt to increase expectations already high and ends in a tense confrontation. If this turns out to be the last Purge despite a resurgence of the stakes, it would end the story with a bang.